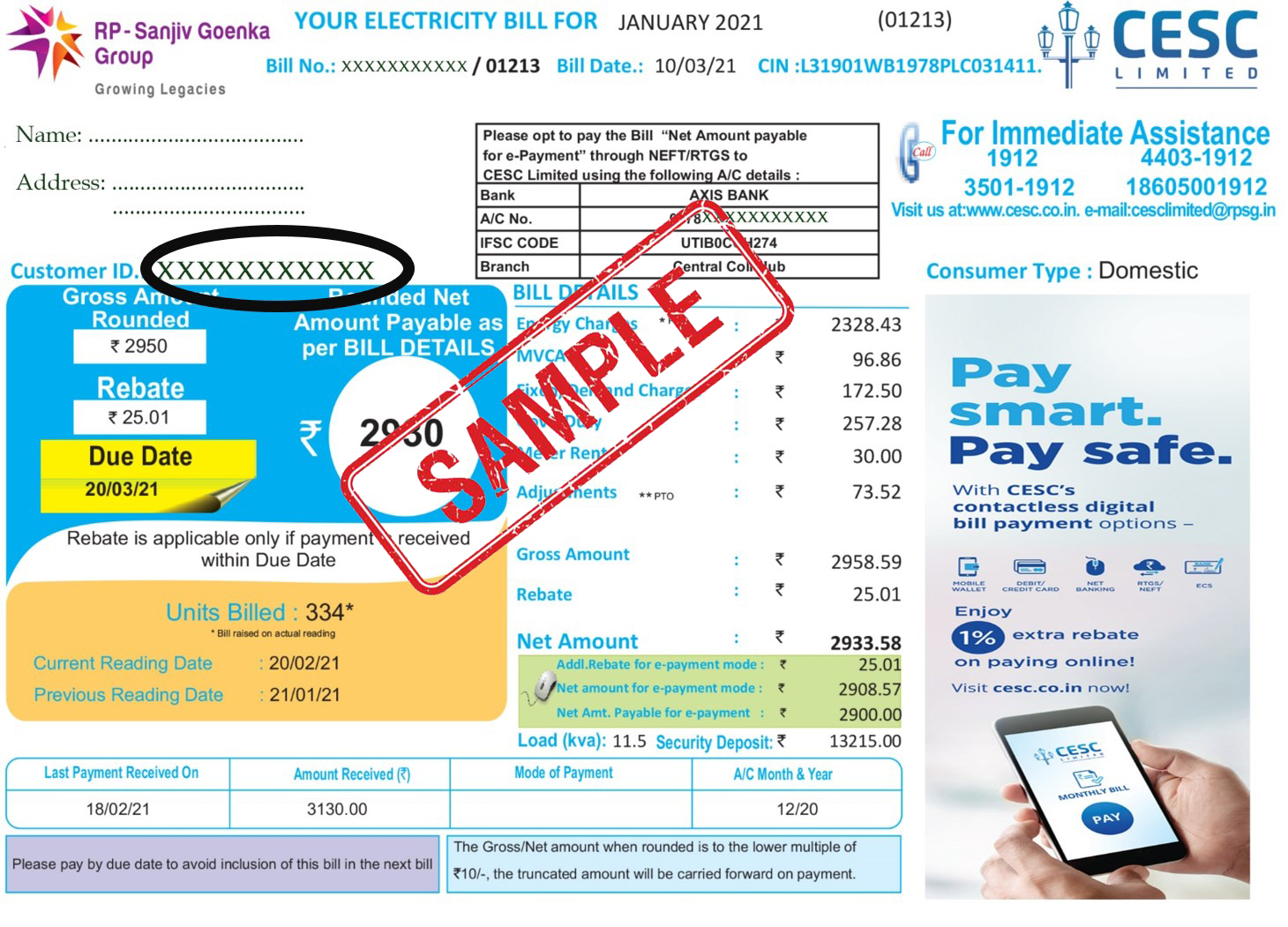 Fill the below form
THIS BILL IS IN PDF FORMAT. Please ensure that Acrobat Reader is installed in your machine. You may download the Acrobat Reader by clicking the link http://www.adobe.com/products/acrobat/readstep2.html.
YOU MAY PRINT THIS BILL IN YOUR PRINTER(SET YOUR PRINTER FOR A4 STATIONERY)
THIS BILL WILL BE ACCEPTED IN ALL OUR CASH OFFICE(S).