Life @ CESC
For the last 122 years, CESC has been an organization that has grown with its people. This is reflected in the company's approach in continuously innovating processes and adopting latest technologies while creating a collaborative and engaging environment that seamlessly connects people with challenging work assignments.
CESC is grounded in the company's core values, business ethics and uncompromising standard of delivering quality service.
CESC nurtures a culture which feels like family, where ideas are free to find their way, support is close at hand and growth is inspired by passion.
Talent Acquisition
CESC offers numerous opportunities for those interested in a challenging and rewarding career in the power sector.
CESC believes in tapping talents at an early stage. As part of the campus recruitment initiative, creative, energetic and bright young students are recruited from reputed Engineering Institutes and B-schools from all across the country.
A special internship programme named 'Unmesh' has been designed to help budding students from reputed Engineering Institutes in developing knowledge and skills and in facilitating their success in a competitive business environment. It gives an opportunity to the selected interns to work on challenging projects in areas of operational relevance, under the guidance of experts drawn from senior level executives of the company. Based on their performance during the internship, they are extended pre-placement offers to join CESC on completion of their graduation.
Experienced professionals are recruited as well based on vacancies.
Onboarding & Induction
A structured induction programme, 'Anneswan', is conducted annually for the new recruits which aids in their quick integration with the organisation through a series of classroom interactions with the leadership members of the company, outbound activities, and visits to various company establishments. The new recruits are encouraged to develop acquaintances and familiarise themselves with the workings of various departments leading to seamless integration and developing a sense of belonging with the company. Prior to being allotted individual responsibilities, the recruits undergo a series of technical sessions, and residential management development programmes at leading B-schools.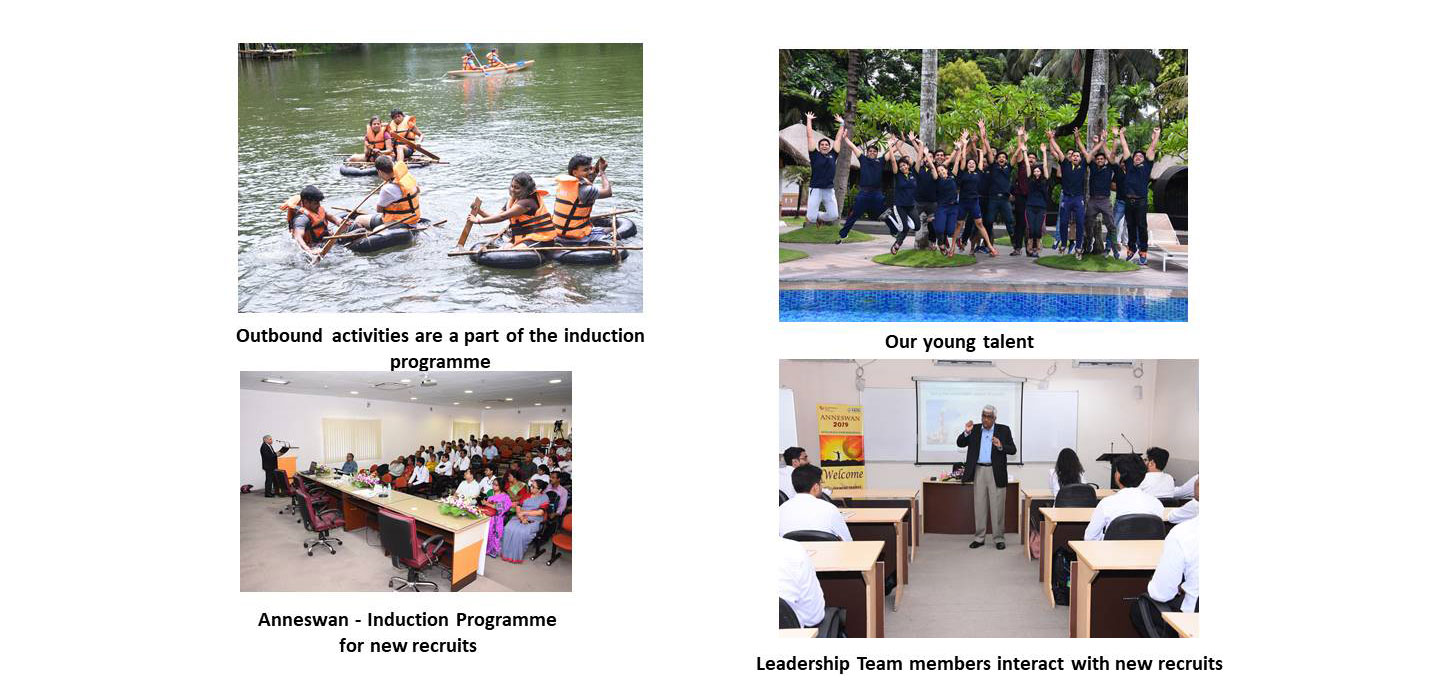 Learning Opportunities
CESC believes in investing in the holistic development of people by offering unique and continuous learning experience that is in sync with the changing environment and organizational growth needs. Apart from the courses which impart expertise in core operations, advanced technical and management development programmes are offered right from the beginning, in collaboration with premier institutes like IITs, IIMs, XLRI, etc. CESC also offers e-Learning, in collaboration with globally reputed content providers, on both technical and behavioural areas. As part of the people centric initiatives, senior-level executives mentor young talented professionals.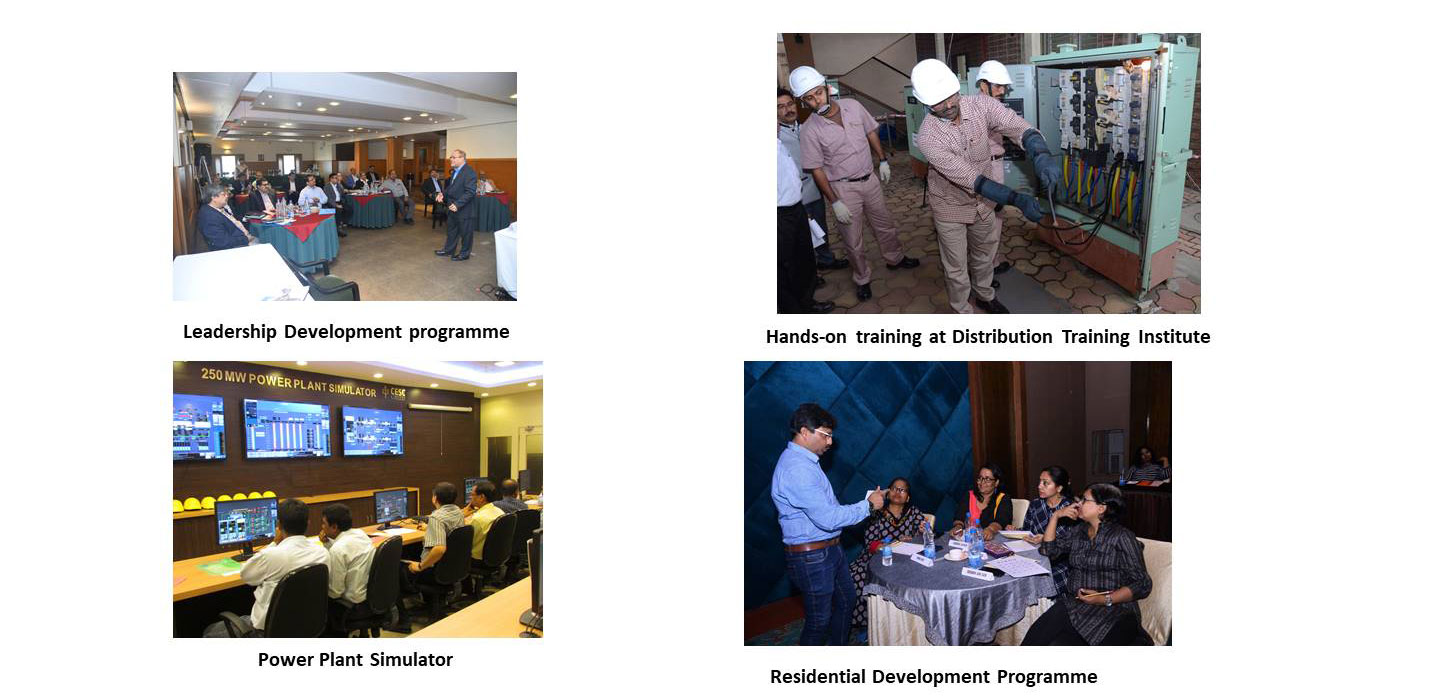 Nurturing Young Talent
CESC encourages an environment which helps our people thrive by exploring new opportunities, developing effective solutions and succeeding in their professional careers. Young Executive Boards are formed with high potential young professionals as a mechanism for creating a talent pool for future leadership roles. Professionals in CESC are acknowledged as experts in the power industry.
Compensation and Benefits
CESC treats every employee with respect and dignity. CESC believes in sharing success with employees and offer competitive compensation and benefits which compare favourably with the Indian Power industry. Pay for performance is a part of the company's compensation policy.
Sharing of Knowledge
As a power utility, CESC believes that staying ahead in the technology curve will give a competitive edge in a dynamic business environment. A culture of innovation is nurtured within the company and initiatives are taken to facilitate sharing of knowledge and ideas.
Knowledge Carnival is organised every year to promote sharing of knowledge among various functions in the company. Comprising events like Knowledge Fair, panel discussion, technical paper contest, case study presentation and business quiz, this carnival witnesses confluence of ideas, knowledge and experience in a fun and interactive environment.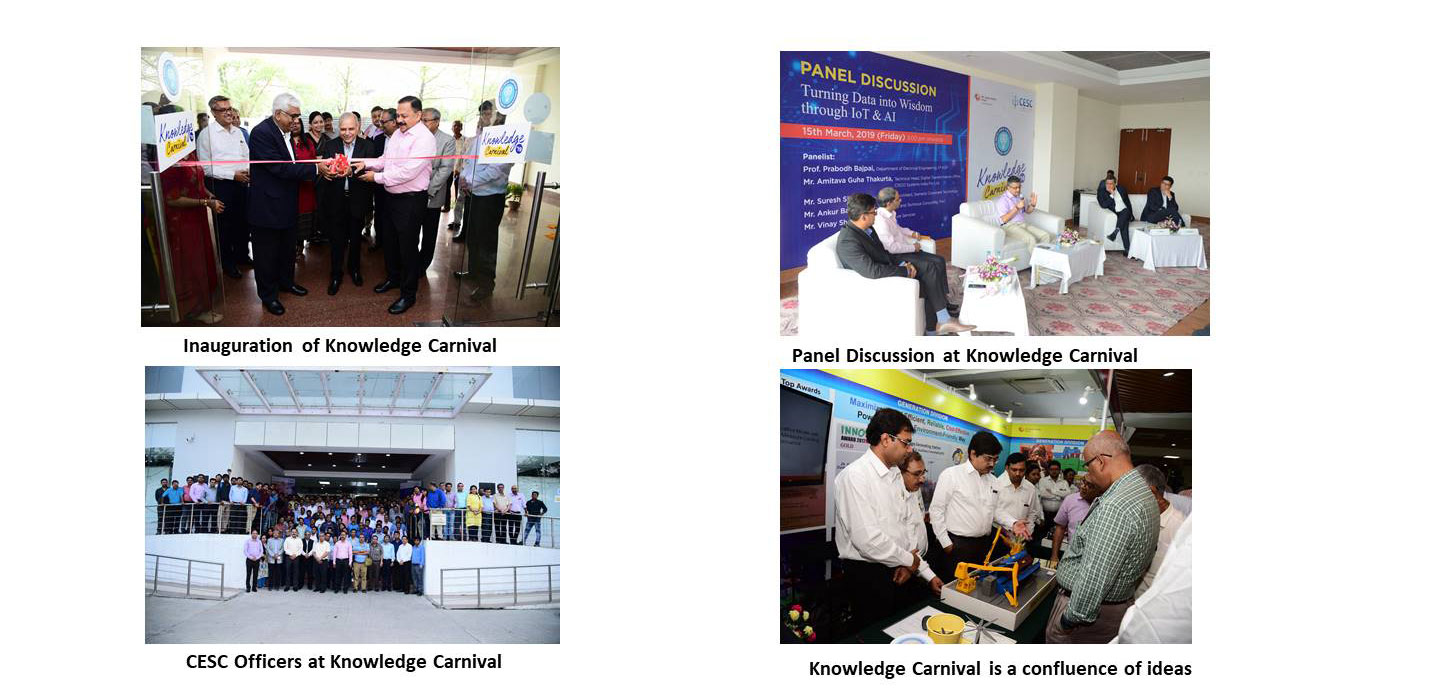 CESC publishes an in-house technical Journal called 'Eclectic', bi-annually, which is widely circulated within and outside the company among academia, professional bodies, industry experts, etc.
Reward & Recognition
CESC follows a process of rewarding people on the basis of their contribution and merit through various Reward & Recognition schemes which motivate people to maximise their potential.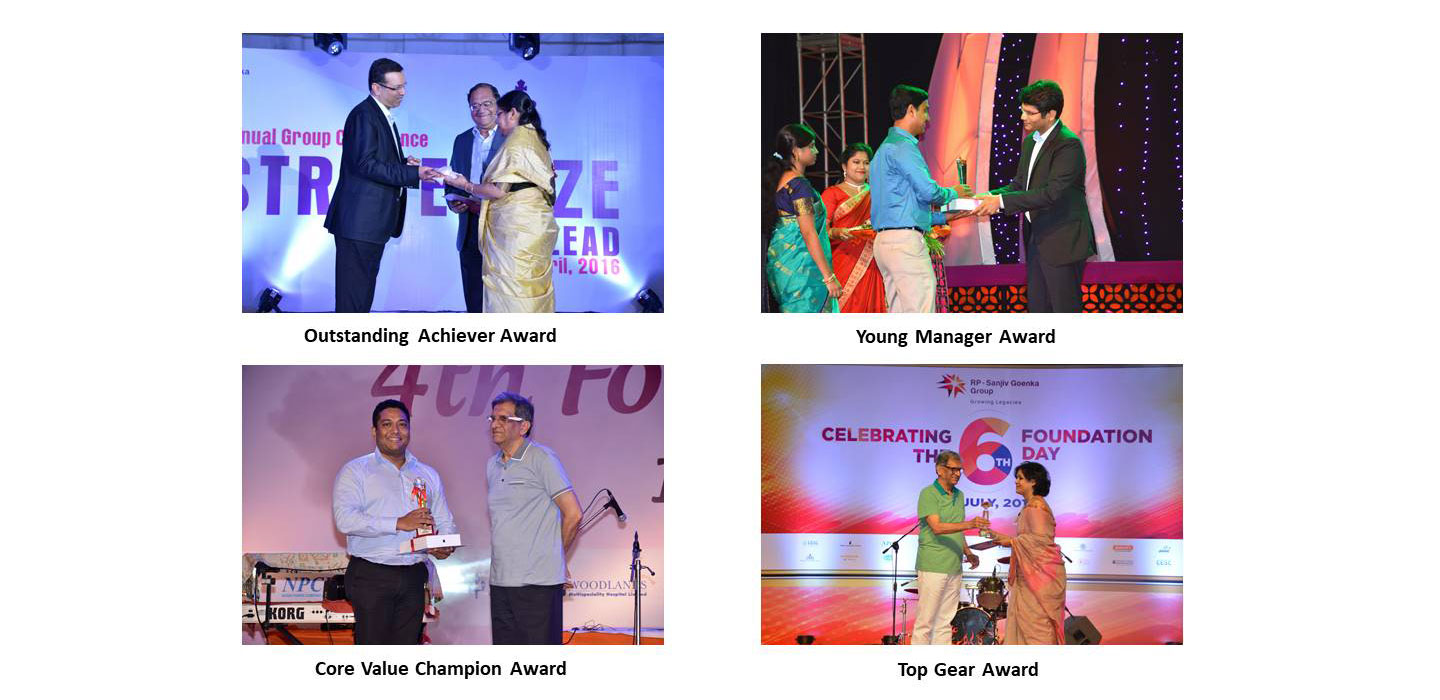 Employee Engagement & Welfare
Staying true to its ethos of being a people-centric organisation, CESC comes together to celebrate talent and personal achievement, not only of the employees but their family members also. 'Ankur Samman' is a felicitation programme for academically meritorious children of the employees of CESC. 'Avishkar' is a mega talent hunt competition involving employees and their family members. Sports serves as another medium to foster bonding and promote close interactions within the Officers' fraternity.
Ensuring good health and wellness of its employees and their families is one of the focus areas of the company for which a robust medical support is in place. Various initiatives are taken up to take care of employees, including facilities like gymnasiums and yoga sessions in various office establishments.
CESC is committed to conduct its business operations in a socially and environmentally responsible manner and actively contributes to the social and economic development of the communities in which the company operates with a focus on upliftment of the poor and underprivileged. Employee volunteering in CSR Projects is encouraged for those seeking greater meaning beyond their professional careers.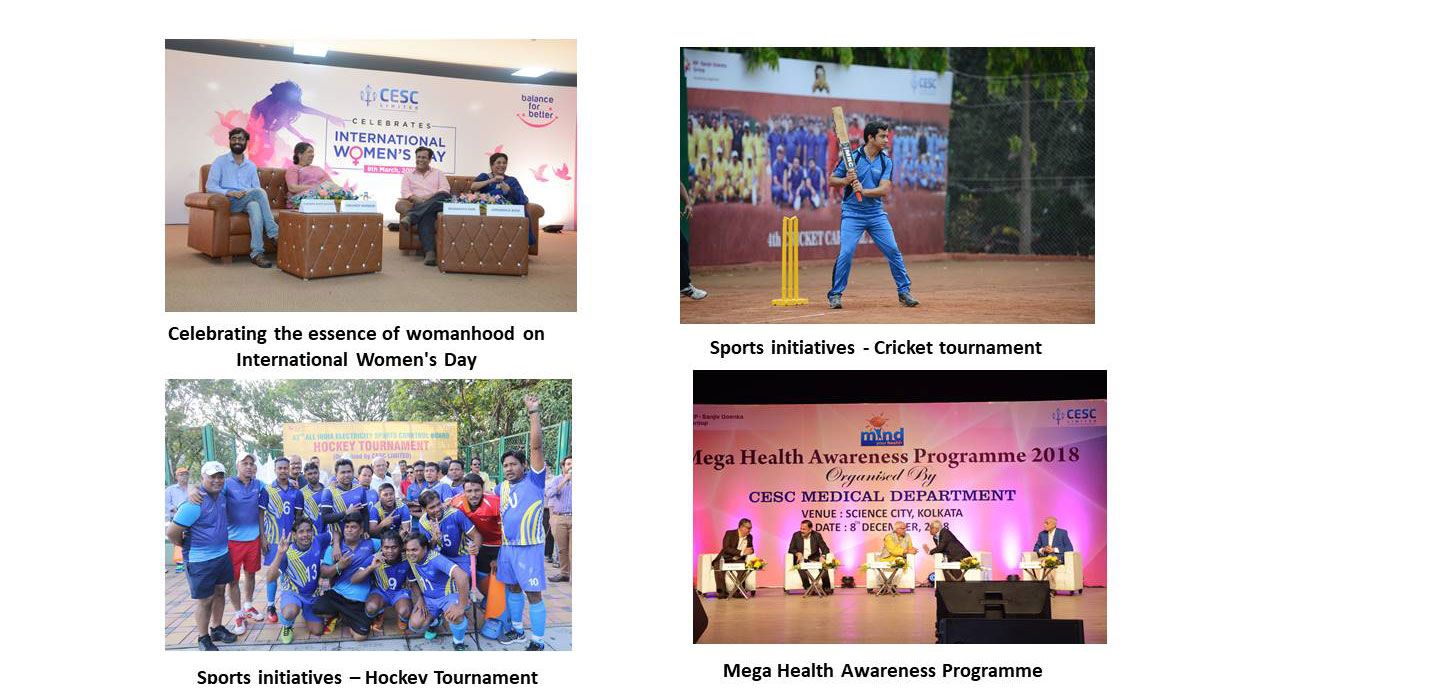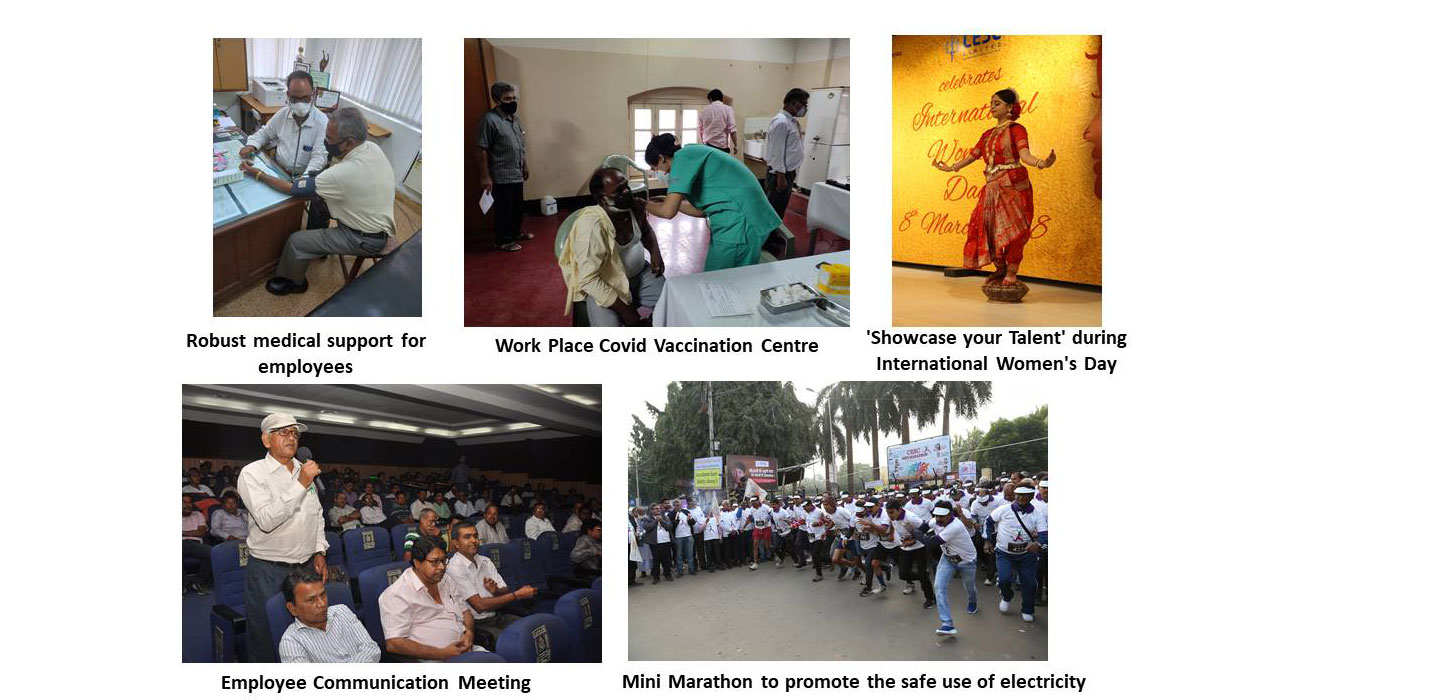 Awards & Accolades
CESC has been recognised by multiple bodies for its people centric initiatives. Some of the awards received are:
IEEE Award 2021 - Milestone for heralding the era of electricity in the Indian subcontinent
Great Place to Work certified for
Recognised by Great Place to Work among 100 of India's Best Companies to Work for and among India's Best Workplaces in Energy, Oil & Gas
CII National HR Excellence Awards 2018 -19: Prize for Leadership in HR Excellence